CABIO participates in the Food Ingredients Aisa in Indonesia (FIA)
On September 7-9, 2022, CABIO's International team participated in the Food Ingredients Asia in Indonesia. At the moment of the pandemic, CABIO has maintained the regular work of "internationalization of markets and services, globalization of operations" and provided international services for customers worldwide.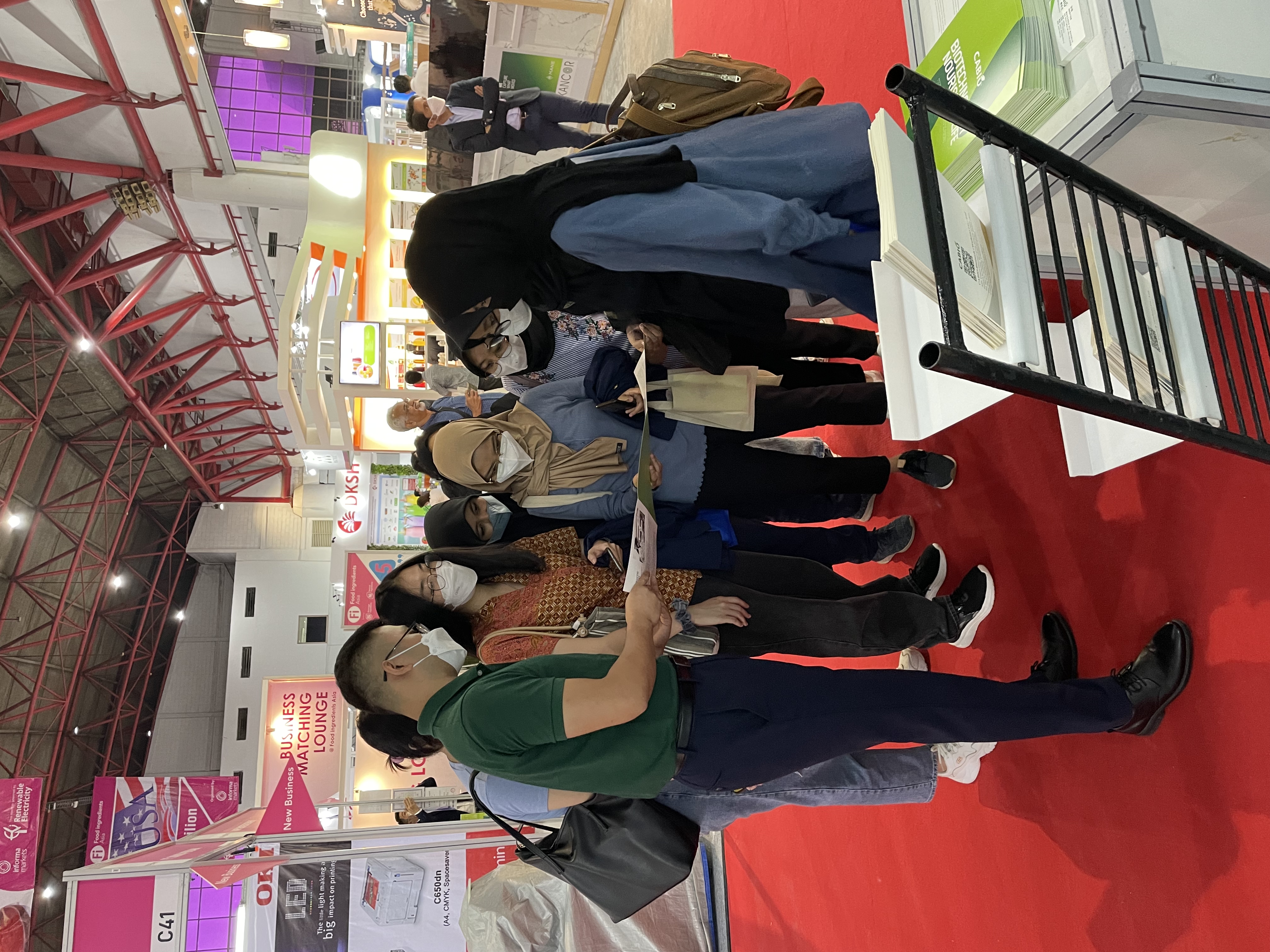 Food ingredients Asia Jakarta, Indonesia, is one of the Food ingredients series exhibitions, one of the most authoritative international brand exhibitions in the global food ingredients industry. Fi Aisa is a professional exhibition tailored to the Asian food ingredients and additives market. Through its 20 years of professional exhibition service and exhibition operation experience, the organizer provides a great platform for food production enterprises, ingredients, and additive suppliers to exchange the latest product and technology trends.
The exhibition contains natural ingredients, food ingredients, and health ingredients. Three major exhibition themes, with natural and healthy organic food, gradually becoming the primary trend in the development of the food industry, the exhibition makes the audience more focused on the hotspots, perfectly presenting the development trend of the food industry.
As one of the earliest enterprises in China engaged in the production of polyunsaturated fatty acids and fat-soluble nutrients by microbial synthesis, Cabio has a sound international supply chain and service system, and its product sales area covers more than 30 countries and regions such as China, the United States, Europe, Australia, New Zealand, South Korea, and Southeast Asia. Cabio actively expands the international market, has many years of experience participating in Fi series exhibitions, and has reached stable cooperative relations with many well-known food and health enterprises worldwide.

The products exhibited this year by CABIO are polyunsaturated fatty acid arachidonic acid (ARA), algal DHA, Sialic Acid (SA), and β-carotene. CABIO's products are widely used in infant formula, dietary nutritional supplements, health food, exceptional medical purpose formula, and other fields. At the exhibition, foreign customers showed strong interest in CABIO products and actively asked for relevant information about the products. At the same time, the international business team of CABIO also took this overseas exhibition as an opportunity to conduct in-depth exchanges with many international customers who have cooperated.
Cabio always adheres to the brand concept of "Biotechnology Nourishes Life," providing customers with quality products and innovative solutions in human nutrition, animal nutrition, and personal care, and is committed to becoming the world's leading biotechnology enterprise, empowering life nutrition and health.